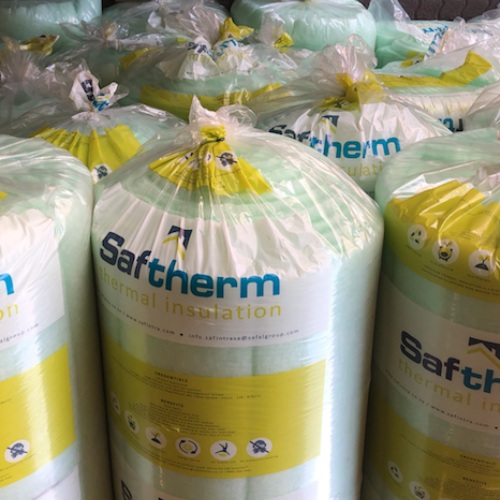 What is saftherm radiant barrier?
Saftherm Radiant Barrier is your first line of defense against radiant heat and is made from high-quality aluminum membranes. This reflective foil insulation material provides effective insulation properties adding indoor comfort against heat, cold, dust, moisture and reduces energy consumption.
How does saftherm radiant barrier work?
Saftherm Radiant Barrier prevents heat transfer between indoor and outdoor temperatures, keeping it cool in the summer and cozy in the winter.

Special Orders: We accept special orders for your choice of colour and size. Please contact either of our locations to discuss these.