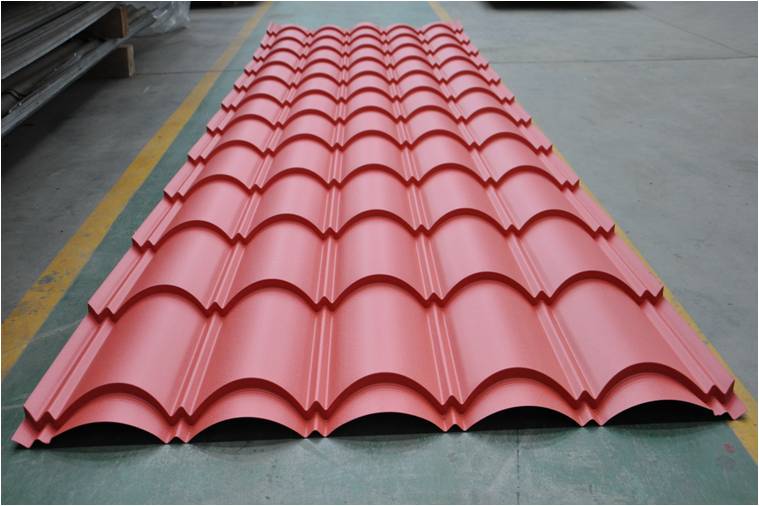 Orientile, as a name and as a brand, expresses the essence of Mandarin styling which is the embodiment of Chinese culture that is at once both exotic and familiar. Orientile, a premium range roofing profile from Mabati Rolling Mills that gives the look of tiles. It is available in either unpainted Aluminum-Zinc Coated Steel (Dumu) or pre-painted (Resincot) sheets.
Orientile may be ordered with the option of the Polyvinyl Di-Fluoride (PVDF) paint system to provide roofing that has upto 15 years fade free warranty!

Special Orders: We accept special orders for your choice of colour and size. Please contact either of our locations to discuss these.